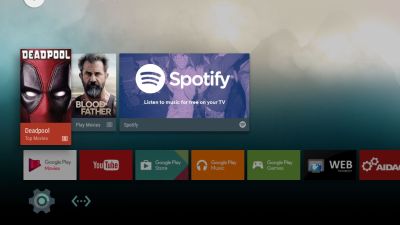 RaspAnd Marshmallow Build 160915 is an Android 6.0.1 Marshmallow system which can run on Raspberry Pi 3 and Pi 2. Google Play Store and other GAPPS are included. This version of RaspAnd is faster and more responsive than RaspAnd Marshmallow 6.0.1 Build 160717 and (of course) RaspAnd Lollipop Build 150924/160315. Many other apps than GAPPS are pre-installed in Build 160915. I can mention Clash of Clans, Spotify, ES File Explorer, Rotation Control Pro, Terminal Emulator, Aida64, WinZip and Vlc.
ABOUT RaspAnd Marshmallow Build 160915
This new version has about the same pre-installed apps and features as in RaspAnd Marshmallow Build 160717, but it looks better, runs faster and is more responsive. Watch the slideshow below. You can run also this build (160915) using a Raspberry Pi 2 computer, but for best performance you really should use a Raspberry Pi 3. Be sure also to use a class 10 Micro SD Card.
About Aptoide App Manager and Google Play Store
I have removed Aptoide in this build (160915). I could not get Aptoide to work properly in this RaspAnd build. Google Play Store works very well though. I.e.: A lot of apps can be found and installed.

About the need to upgrade from RaspAnd Build 160717 to RaspAnd Build 160915
If you have RaspAnd Build 160717 "up and running" and everything works alright there is no real need to upgrade. I mean both versions are based on Marshmallow 6.0.1 and all included apps (GAPPS and others) gets updated all the time. RaspAnd Build 160915 runs slightly faster and looks better than Build 160717. That's all! Note: RaspAnd Build 160717 has even one advantage over Build 160915. Namely that Aptoide App Manager is installed. Aptoide can be used to install apps not found on Google Play Store.
Screenshots
Screenshot 1 – Google Play Store running
Screenshot 2 – RaspAnd's new Desktop