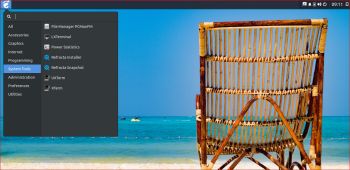 About ExTiX 17.7 with the Budgie Desktop
I've made a new extra version of ExTiX with Budgie Desktop. Budgie is focused on simplicity and elegance. Designed with the modern user in mind. Only a minimum of packages are installed in ExTiX Budgie. You can of course install all packages you want. Even while running ExTiX Budgie live. I.e. from a DVD or USB stick. Study all installed packages in ExTiX Budgie.
ABOUT ExTiX
All four ExTiX systems are based on Ubuntu and Debian.
Refracta Tools
While running ExTiX Budgie 17.7 live or from hard drive you can use Refracta Tools (pre-installed) to create your own live installable Ubuntu system. A ten year child can do it! Watch a slideshow below.
SCREENSHOTS
ExTiX Budgie Desktop with Spotify running
ExTiX Budgie Desktop – live
ExTiX Budgie Desktop – root
ExTiX Budgie running in VMware

READ MORE…