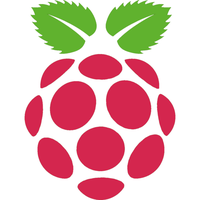 NEWS 180316 about Raspberry Pi Debian Pixel – 32bit – an Exton Build
My second Debian Pixel Build from is from 170425 . My third build is from 180316. Study all included packages – latest by 180316. I've added NetworkManager and also Wicd, which makes it easier to configure wireless connections. Choose the one which works for you.

Most important changes in Build 180316
This build replaces version 161223 and 170425. I've upgraded Raspbian/Debian from Jessie to Stretch – Debian stable. I've also upgraded the kernel from 3.16.0-4-686-pae to 4.9.0-9-686-pae. I've also included kernel 4.9.0-9-686, which shall be used on older computers. PAE (Physical Address Extension) increases the physical memory addressable by the system from 4 GB to 64 GB. Firefox have been installed so you'll have a browser when logged in as root. You can't run Chromium as root. Another good thing about Firefox is that you can use it to watch Netflix movies.

OLD NEWS FROM 161223
On December 22, 2016 I read that the Raspberry Pi Foundation had announced the release of a new PIXEL image that can be booted on a PC or Mac. Study this site. I saw immediately that there was no installer included, which I thought was a little disappointing. Come to think of Refracta tools, which work very well in Debian and Ubuntu. I quickly made a "remix" of the Raspberry Pi Foundation PIXEL image. My remix thus include Refracta tools. This means that you can easily install the system to hard drive and you can just as easily make your own remix of the Raspberry Pi Foundation PIXEL image. I've added a few packages. Most important Synaptic, which I find essential.
SCREENSHOTS
Screenshot 1 – Spotify running
Screenshot 2 – Samba running (reach your Windows computers in your network)
Screenshot 3 – Refracta Snapshot has started
Screenshot 4 – Refracta Installer has started in VMware
Screenshot 5 – Wireless connection with NetworkManager (installed in Build 170425 and 180316)
Wifi connection using NetworkManager – in detail