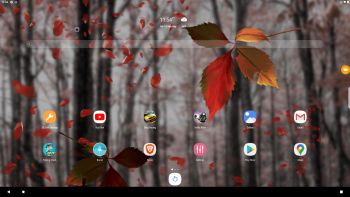 NEWS 200218 – A new version of AndEX 10
I've uploaded a new upgraded version of AndEX 10 – andex-10-x86_64-gapps-fdroid-spotify-1180mb-200218.iso. I.e. all included apps have been updated to the latest version. Also Google Play Services and Google Play Store. The main reason for this new version is that I discovered that Google Chrome couldn't run anymore. I have therefore replaced Google Chrome with Brave, which is an excellent Web Browser in many ways. At the same time I discovered a new very nice launcher – 3D Live Launcher. So it is of course included in AndEX Build 200218. Make it your standard Launcher. I've also added the app Google Play Games. Makes it easier to run games in AndEX.
Upgrade from version 200108 to 200218?
If you already have AndEX version 200108 up and running there is no need to acquire the new version. Just upgrade all apps to the latest version of today and you're done! Use Google Play Store for that. You can of course also install Brave, the 3D Live Launcher and Google Play Games yourself.
READ MORE or download the ISO directly…