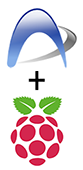 This version (160312) is my third build of RaspArch
The first version is from 150414. The second is from 151107. This version (160312) is especially made for the new Raspberry Pi 3. Version 160312 of RaspArch can of course also run on the "old" Raspberry Pi 2. RaspArch is a "remaster" of Arch Linux ARM. The original compressed system is of 231 MB. After I have added the LXDE Desktop environment, Firefox and Gimp the system increased to 558 MB. RaspArch is a "ready-to-go" ARM system. It must be installed on a Raspberry Pi 3 model B  or Pi 2 computer.
UPGRADE RaspArch
If you have downloaded and installed my previous version of RaspArch from 151107 you can still use the Micro SD Card with RaspArch on the new Raspberry Pi 3 after a full upgrade of the system. Commands: pacman -Sy followed by pacman -Syu. Most important the old kernel will automatically be replaced by kernel 4.1.19-4-ARCH.

What is Raspberry Pi?
The Raspberry Pi is a low cost, credit-card sized computer that plugs into a computer monitor or TV, and uses a standard keyboard and mouse. It is a capable little device that enables people of all ages to explore computing, and to learn how to program in languages like Scratch and Python. It's capable of doing everything you'd expect a desktop computer to do, from browsing the internet and playing high-definition video, to making spreadsheets, word-processing, and playing games.
Read more about Raspberry Pi…

WHO should run Arch Linux/RaspArch?
My answer: The system fits the "advanced" Linux user/enthusiast, who would be willing to run an occasional command from time to time.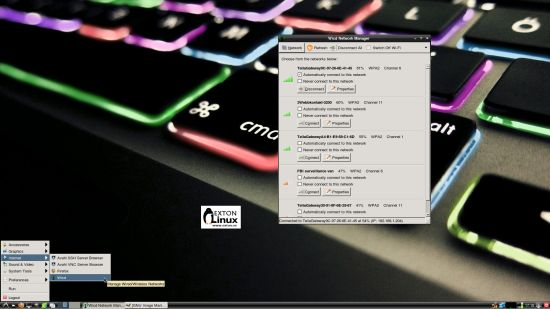 BENEFITS of Arch Linux/RaspArch
"Cutting Edge"-software and speed. A member on this site recently wrote this about RaspArch: I've used Slackware, Debian, Gentoo, Ubuntu & Arch. I prefer Arch. Ubuntu is easier to install, Arch is easier to keep up to date. You do not go through big, painful, changes every year instead you just update, once in a while, make changes if instructed. Arch has most of the benefits of Gentoo without the pain of recompiling _everything_. When you do need to build a package in Arch its painless especially if you use one of the tools that support Aur (I like yaourt). Arch avoids the politics of Debian and Ubuntu and delivers a great Linux distribution. RaspArch now brings these advantages to the PI 2.
Study all installed packages in RaspArch

Screenshot of RaspArch's Desktop