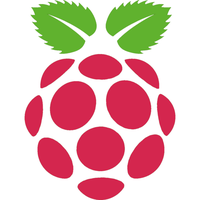 NEWS 191102 about Raspberry Pi Debian 10 Pixel – 32bit – an Exton Build
My previous Debian Pixel Build from is from 190705 . Study all included packages in Build 191102- latest by 191102. I've added NetworkManager and also Wicd, which makes it easier to configure wireless connections. Choose the one which works for you.
Reason for a new Raspberry Pi Debian 10 Pixel build right now
Yesterday (191101) two members on this site wrote to me saying that Refracta Installer didn't work for them. I checked it and they were right. The Refracta Installer had to be upgraded from version 9.3.3 to version 9.5.3. While I was at it I also upgraded Refracta Snapshot to the latest version – 10.2.9.
Most important changes in Build 191102
This build replaces version 161223 , 170425, 180316, 180928 and 190705 . I've upgraded Raspbian/Debian from Stretch to Buster – Debian 10 stable. I've also upgraded the kernel from 4.19.0-5-686-pae to 4.19.0-6-686-pae. I've also included kernel 4.19.0-6-686, which shall be used on older computers. PAE (Physical Address Extension) increases the physical memory addressable by the system from 4 GB to 64 GB. Firefox have been installed so you'll have a browser when logged in as root. You can't run Chromium as root. Another good thing about Firefox is that you can use it to watch Netflix movies.
SCREENSHOTS
Screenshot 1 – Spotify running
Screenshot 2 – Samba running (reach your Windows computers in your network)
Screenshot 3 – Refracta Snapshot has started

Read about my Android-x86 Systems – Pie, Oreo, Nougat, Marshmallow, Lollipop and KitKat at
andex.exton.net – latest is AndEX Pie 9.0 (with GAPPS) and AndEX Oreo 8.1 (also with GAPPS)!
and
about my Pie, Oreo, Nougat, Marshmallow and Lollipop versions for Raspberry Pi 3/2 at
raspex.exton.se – latest is RaspAnd Pie 9.0 (without GAPPS) and RaspAnd Oreo 8.1 (with GAPPS)!