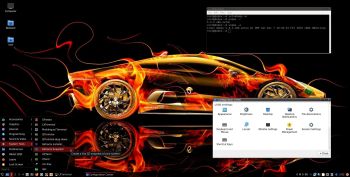 About all DebEX systems
All four DebEX systems/distributions are a based on Debian Buster (10) and Debian Bullseye/Sid (upcoming Debian 11). Budgie Desktop 10.5 and Enlightenment 0.23.1 are used as Desktop environments in DebEX Barebone/Budgie/Enlightenment. Gnome 3.30 is used in DebEX Gnome. KDE Plasma Desktop 5:14 is used in DebEX KDE. LXQt is used in DebEX Build 191209 – 32 bit. The system language is English (in all four versions of DebEX).
NEWS 191209 about DebEX LXQt 32 bit Build 191209
I've made a new DebEX system for older computers. It uses LXQt as Desktop environment. LXQt is a lightweight Qt desktop environment. It will not get in your way. It will not hang or slow down your system. It is focused on being a classic desktop with a modern look and feel. Only a minimum of packages are installed. The ISO file is of only 981 MB! Refracta Snapshot is pre-installed also in this version of DebEX, which means that you can make your own Debian 32 bit (Intel x86 32-bit architecture) live installable system in a very simple way. I mean change everything to your liking and then create a new ISO. I could run and install DebEX LXQt without problems on my oldest computer. An Acer Aspire 5102WLMi from the year 2006.
The boot screen when running DebEX LXQt live – see below.

The boot screen when running DebEX LXQt from hard drive (VirtualBox) – see below.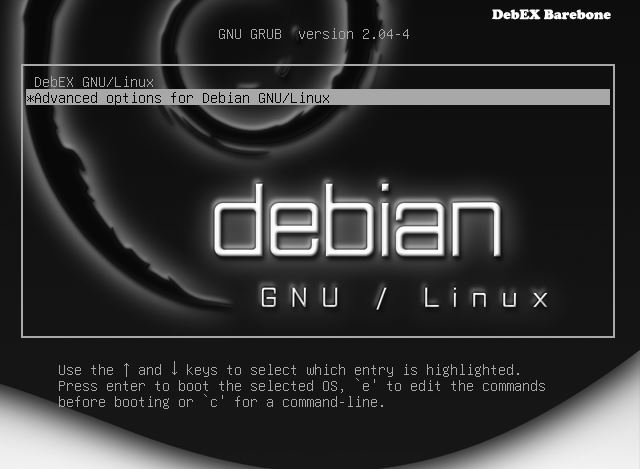 SCREENSHOTS
The ordinary user user LXQt Desktop
root's Desktop

Read about my Android-x86 Systems – Pie, Oreo, Nougat, Marshmallow, Lollipop and KitKat at
andex.exton.net – latest is AndEX Pie 9.0 (with GAPPS) and AndEX Oreo 8.1 (also with GAPPS)!
and
about my Pie, Oreo, Nougat, Marshmallow and Lollipop versions for Raspberry Pi 3/2 at
raspex.exton.se – latest is RaspAnd Pie 9.0 (without GAPPS) and RaspAnd Oreo 8.1 (with GAPPS)!