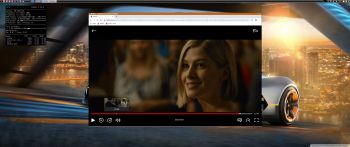 NEWS 220228 about RaspEX with LXDE based on upcoming Ubuntu 22.04 LTS Jammy Jellyfish.
I have upgraded the whole system and replaced the old kernel 5.10.87-exton-v7l+ with kernel 5.15.24-exton-v7l+. RaspEX Build 220228 is a Linux ARM (32bit) system for Raspberry Pi 4 with 2GB/4GB/8GB RAM and Raspberry Pi 3 Model B+, Raspberry Pi 3 Model B or Raspberry Pi 2 Model B. It is based on Debian, Ubuntu 22.04 LTS and Linaro (Open Source software for ARM SoCs). Both Firefox and Chromium Browser are pre-installed. I have also installed Samba and RealVNC so you can connect to your Windows computers in your Home Network and/or control RaspEX on your Raspberry Pi 4 from your Windows computers with VNC Viewer and/or PuTTY (Telnet and SSH client). Furthermore some extra Network Tools, SMTube (YouTube browser which allows to browse, search and play YouTube videos), PulseAudio for better sound in YouTube and Raspotify – Raspotify is a Spotify Connect client for Raspbian on the Raspberry Pi that just works. Study all installed packages in RaspEX Build 220228.
Most IMPORTANT News/Changes in Build 220228
1. I have installed an old version of Chromium with DRM/Widevine support, which means that you can watch Netflix (and possibly also HBO, YouTube TV, Amazon Prime Video, etc.) using the Chromium Browser. I did that following the instructions here.
2. In this build of RaspEX you can also run Chromium/Firefox logged in as root. You will have sound, which you normally won't have as root on Debian/Ubuntu systems.
SCREENSHOTS
Screenshot 1 – raspex's Desktop 220228
Screenshot 2 – root's Desktop 220228
Screenshot 3 – running Netflix in Chromium
Screenshot 4 – showing that hardware acceleration is enabled
Screenshot 5 – showing how to configure sound using Pavucontrol

Read about my Android-x86 Systems – 10, Pie, Oreo, Nougat, Marshmallow, Lollipop and KitKat at

andex.exton.net – latest is AndEX 10 (with GAPPS) and AndEX Pie 9.0 (also with GAPPS)!

and
about my Android 11, 10, Pie, Oreo, Nougat, Marshmallow and Lollipop versions for Raspberry Pi 4 and 3/2 at

raspex.exton.se – latest is RaspAnd 11 (with GAPPS) and RaspAnd Oreo 8.1 (also with GAPPS)!